NEWS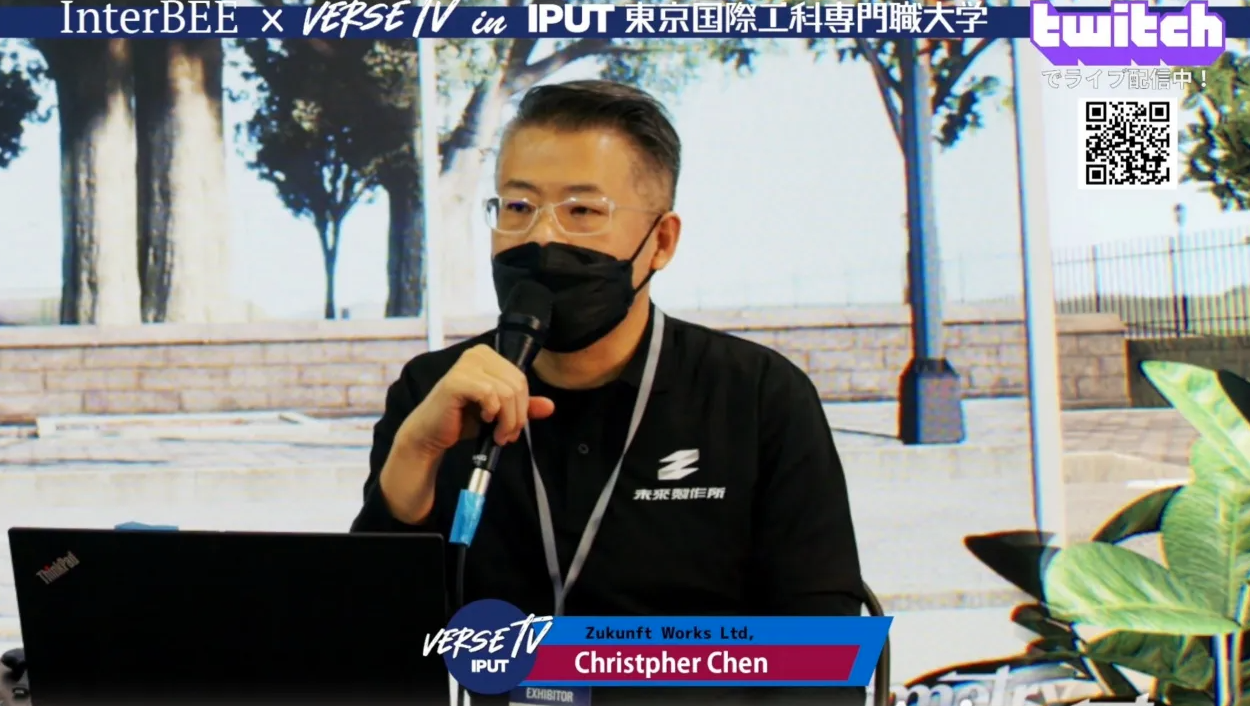 【Event Report】InterBEE X Verse TV collaboration !
2022.12.02
At InterBEE 2022, Christopher Chen, our director of the Association, participated in the booth of the International Professional University of Technology in Tokyo (IPUT) in collaboration with InterBEE.
He held a roundtable discussion with Professor Kenji Watanabe on the business situation of VTubers in Taiwan for the collaborative programme 'VerseTV', which was mainly prepared by students.
'VerseTV' uses LED panels, HTC Marse tracking devices and other virtual productions.
For event Detail, please click on the link below.
https://master.digital-campus.info/?p=5056&fbclid=IwAR3PcLqAtJMW1yFkSEWMbKQQd74bmVrAWcYCtYVe_iG1hgIrB4wZPFi941Y